'Tis the season! Nothing says "Christmas" like some new adoption swag! What better way to celebrate the miracle of Christmas by celebrating the miracle of adoption. Adoption T-shirts are a great way to send a message to all of your friends and loved ones. A simple t-shirt can say, "Hey! We are adopting!" or "I love adoption!" There shirts that represent and support every member of the triad and get the adoption conversation started. Here are a few of my favorite Adoption related t-shirts from Adoptiongifts.com and the reasons why they will be on my Christmas list this year!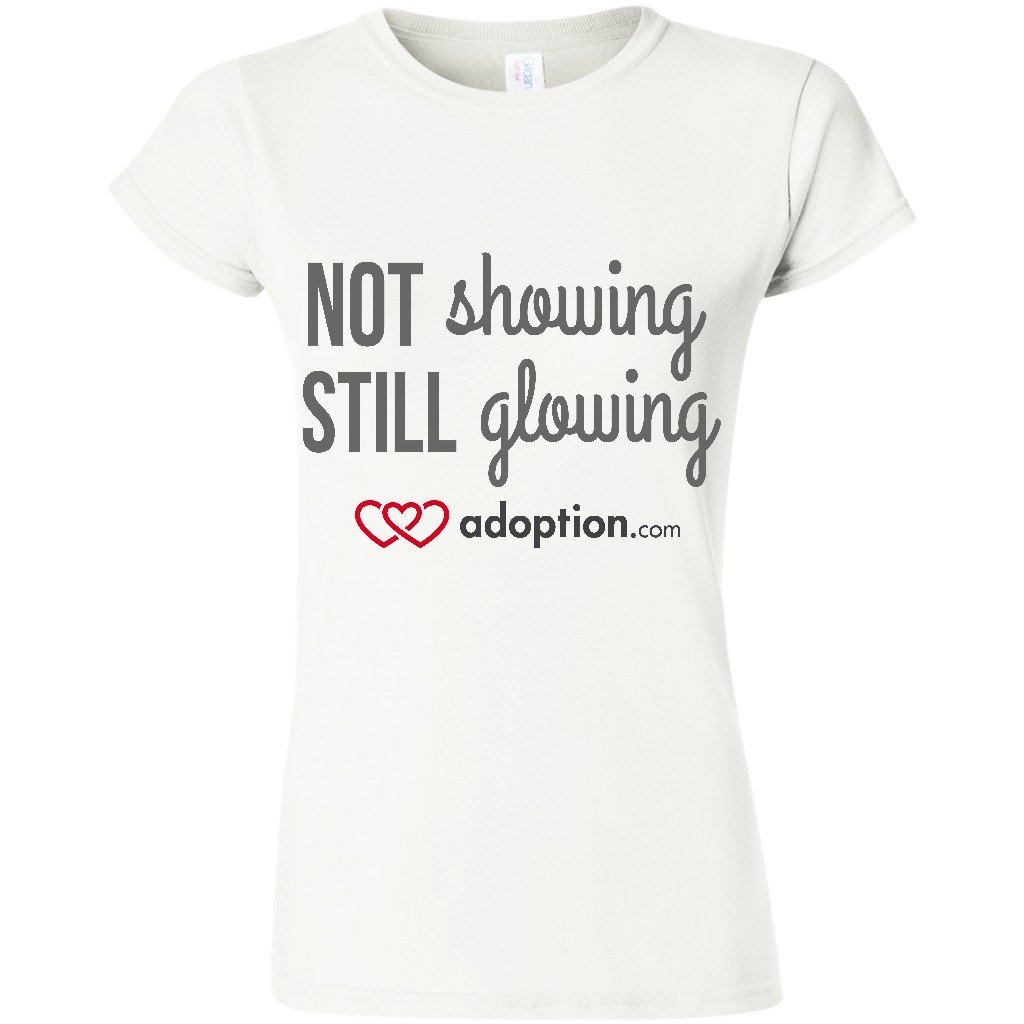 There's no reason to miss out on the joyous time of waiting for a child to arrive while you are waiting for adoption. While you may not have a bump to show for it, you can own this awesome "Not Showing but Still Glowing" t-shirt to tell the world you are anxiously awaiting a new family member! It is easy to feel not as celebrated as you were if you were pregnant and waiting, but the adoption wait is just as exciting, especially knowing the day could come at any time! Rock that t-shirt, and let the world know you're excited and expecting!
Click here to purchase this adoption t-shirt.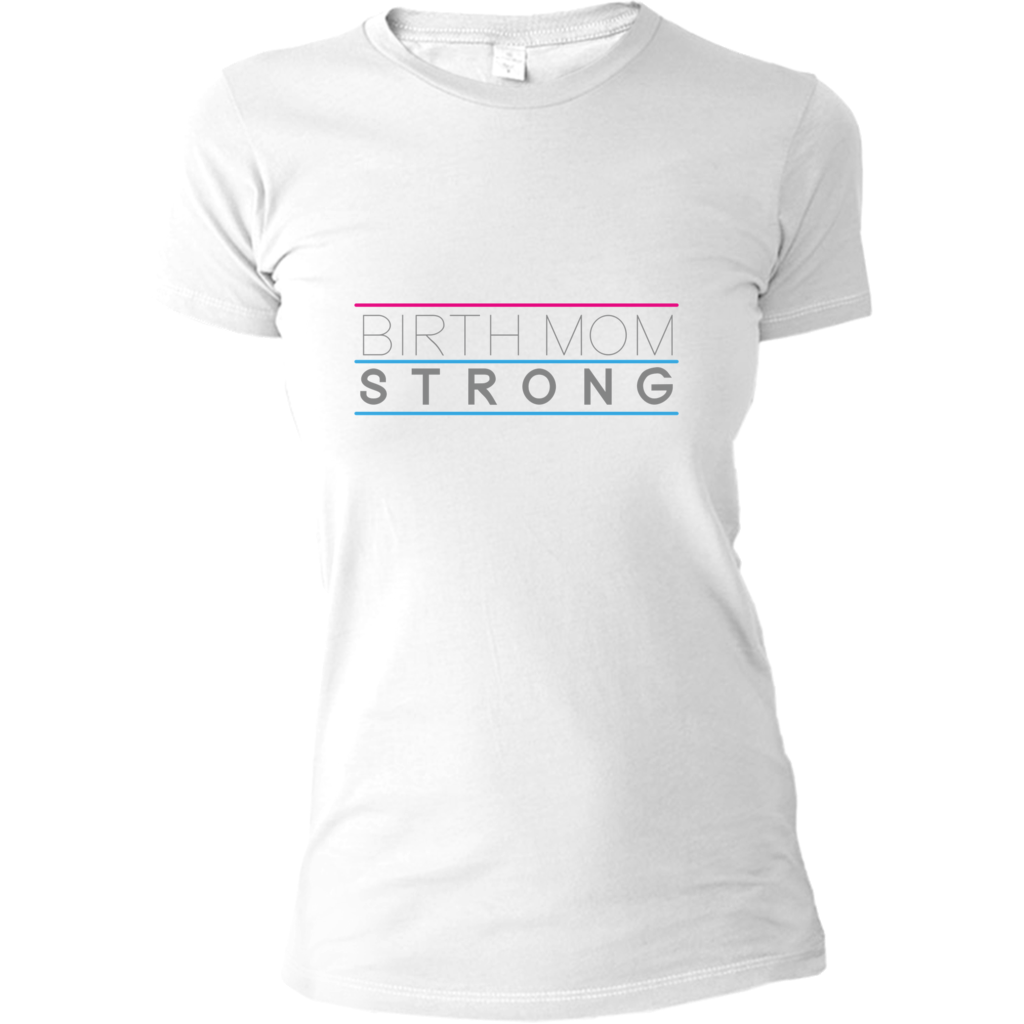 The strength I have seen from the birth moms I have met, including my own child's birth mom, is unparalleled. The tides of society are shifting and people are beginning to recognize that adoption is not shameful, but beautiful. Placement is not something to be ashamed of and shows a strength most could not imagine. This t-shirt is perfect for the birth mom in your life to show her that you support her and know what a strong woman she is.
Click here to purchase adoption t-shirts.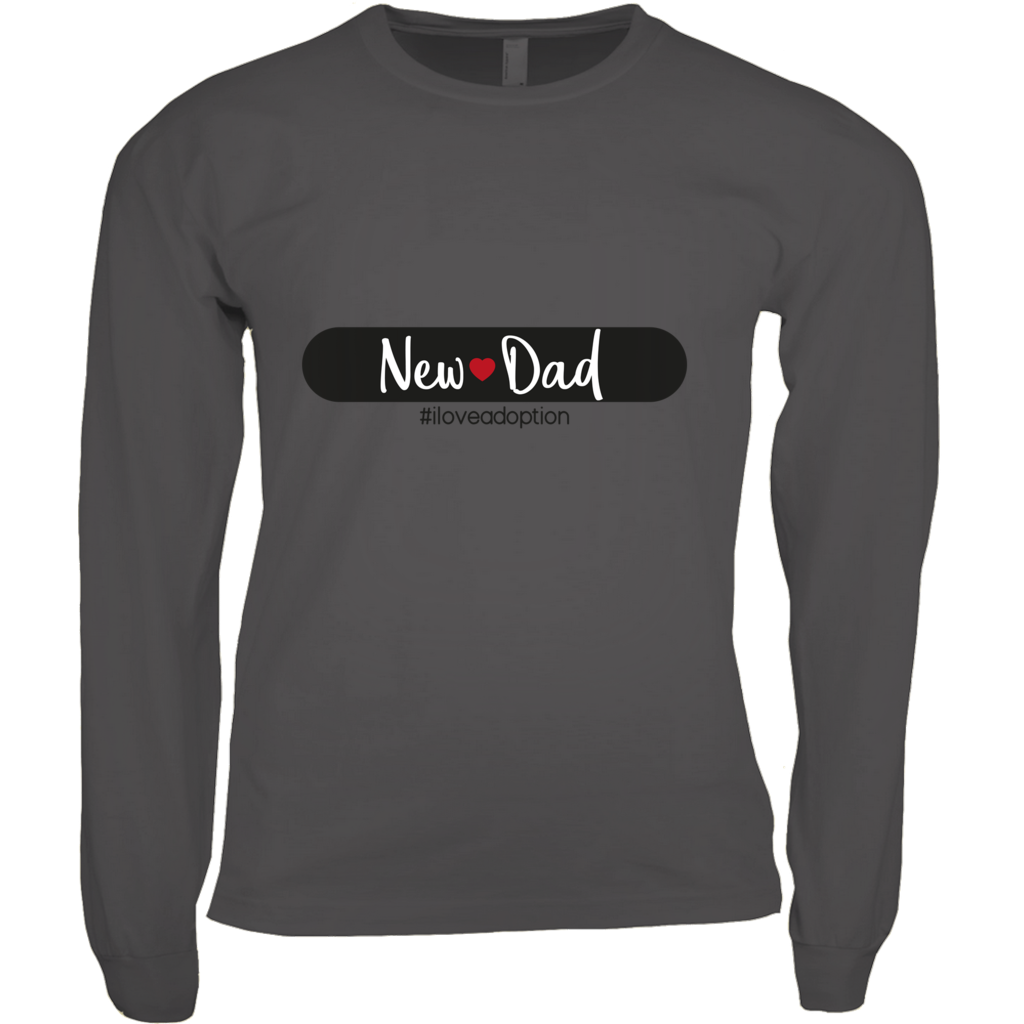 We can't leave out the dads! This shirt is perfect as it offers all the celebration a "New Dad" deserves while also highlighting adoption underneath. Just as it is for mom's, becoming a new dad is so exciting whether it be the first or fifth time! This long sleeve t-shirt is the perfect manly style to celebrate the miracle of adoption and the gift of great dads!
Click here to purchase adoption t-shirts or view more like it.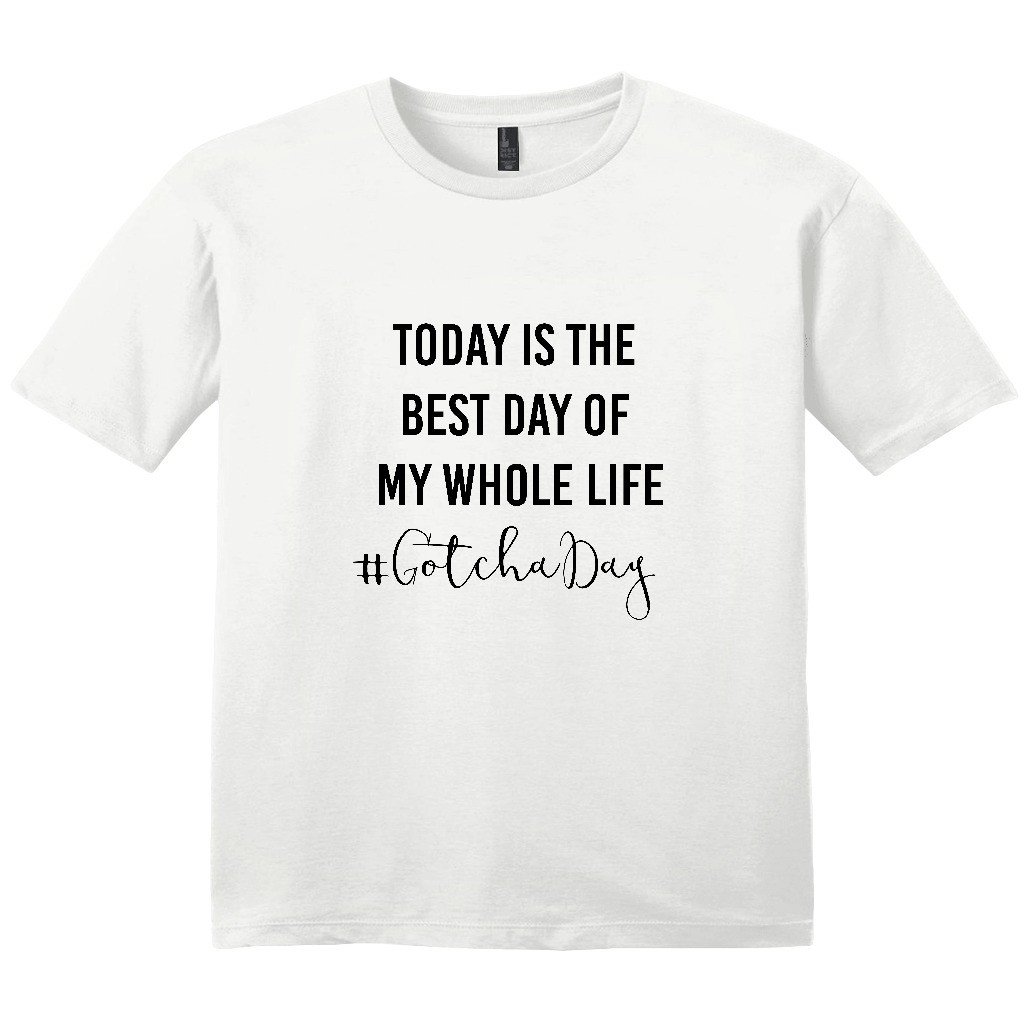 I am usually not a huge advocate of the "wear once" shirts as I have five children and we are passing down ALL THE THINGS! However, I make an exception for this adorable "Gotcha Day" shirt! This shirt is a fantastic buy for your little or big one to wear on the day of finalization! It is very simple, yet says the world. They can wear it for pictures and will be the best dressed in the courtroom! They could also wear it on Gotcha Day Anniversaries, so that does away with the "wear once" dilemma as well.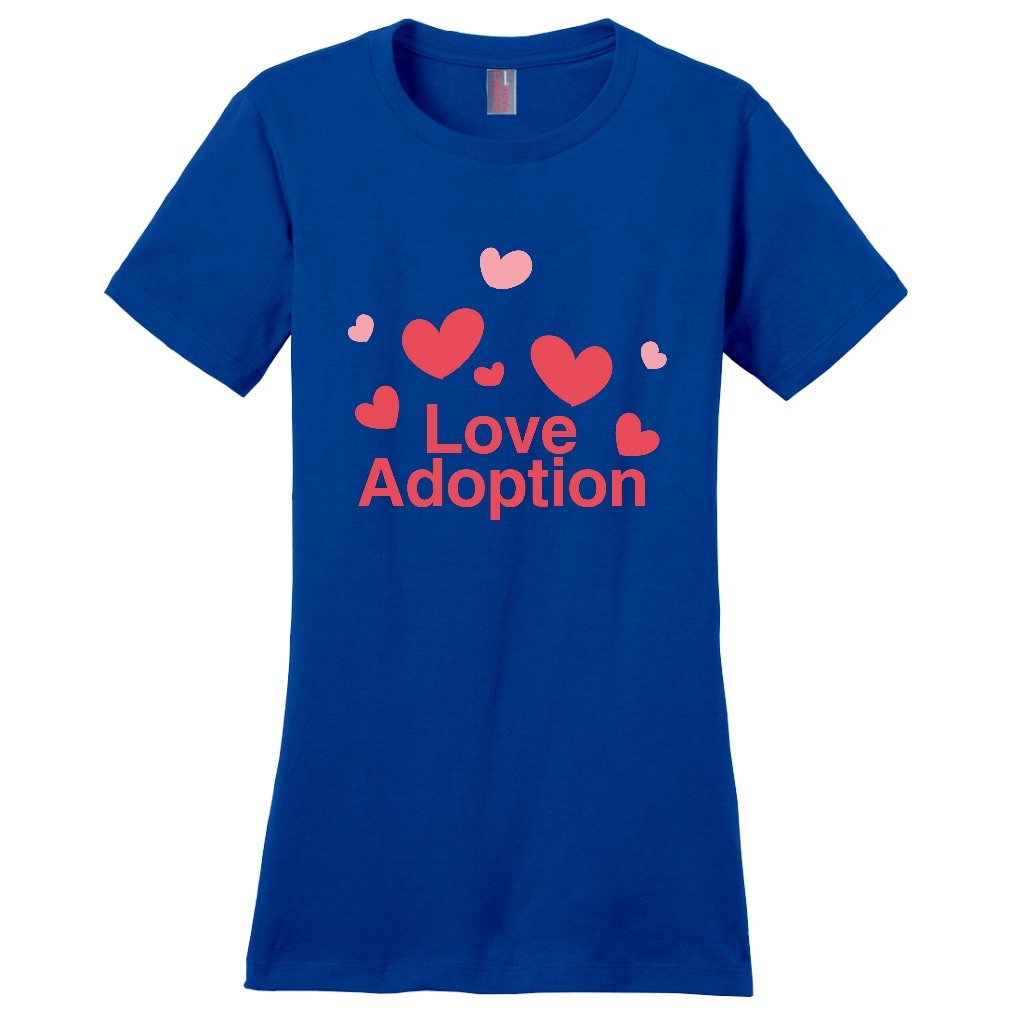 This is my favorite adoption t-shirt due to its adorable design and simple message. Adoption has meant the world to our family. Choosing to grow our family by adoption has been the best choice we have ever made! This shirt allows me to look cute, while opening up the door for others to ask and find out more about adoption! I will gladly shout from the rooftops all the good that adoption is and the beauty that can come from it! Luckily, this shirt can do all the shouting for me!
Click here to view this adoption t-shirt and see more adoption t-shirts!